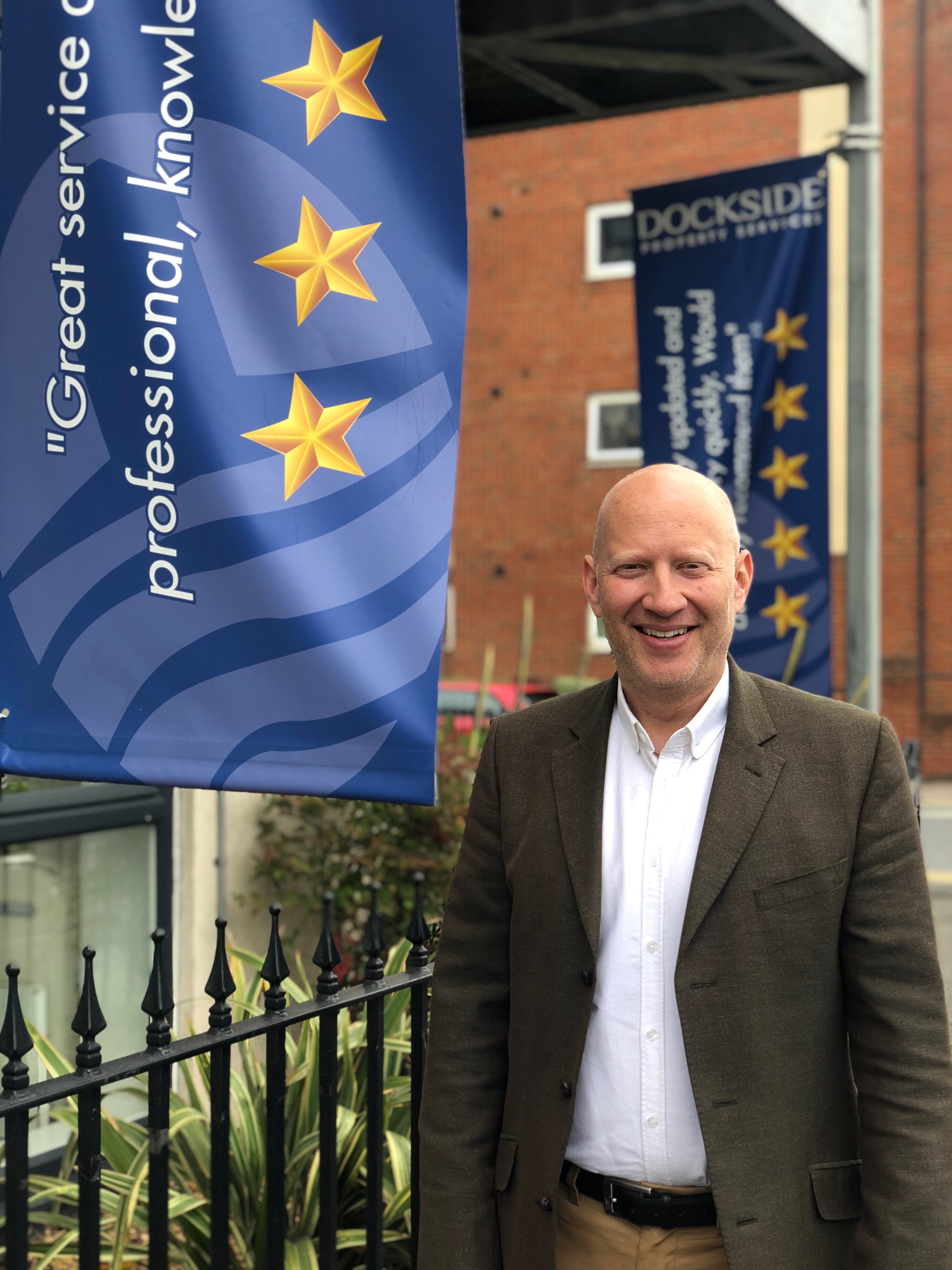 Spencer Fortag
Director
Spencer is our MD and started Dockside with the aim of bringing London standards to Kent. He has been a member of both the NAEA and ARLA for over 10 years and is a former Regional Representative for the latter. As the owner of a growing residential and commercial property portfolio, he understands well the trials and tribulations that property owners go through. Spencer has well over 20 years experience of regenerative Dock's areas and specialises in new development reporting and investment due-diligence.
Spencer enjoys his time out of the office entertaining three, active teenage sons and taking part in the occasional car race across the UK and Europe.
---
Tiffany Davies
Assistant Manager
Tiffany joined us as a Saturday assistant at the age of 17 years old. In her time with us she has moved from being a part-time assistant to assistant manager. With significant knowledge and experience for both residential sales and letting, plus the property management sector; from a legal and compliance perspective. She is an ARLA licence member. She is a truly dedicated and valued member of the team. Tiffany works hard to build strong relationships to enhance the company's reputation. With a great insight to all aspects of the business, she strives on expanding our market shares and loves dealing with clients. She's a bubbly person and her energy is contagious; whilst also having a real passion for Estate agency and offering the best possible service she can.
She is very approachable with a soft nature, but has a very professional and strong work ethic. Tiffany is numerate with strong analytical and problem solving abilities. She has first class organisational and time management skills and has the ability to be able to turn the most difficult situation around. She has a real passion for problem solving, having a very positive and "WILL" do attitude. Our clients love her and her desire to please. Her support for the team and company is commendable, and she is a true asset. 
---
Liveta Mankauskaite
Sales and Letting Consultant
Liveta originated from our London team and has worked in sales for over five years. She is very highly driven and always strives to get her clients and customers the best results. Having worked in the London market, she is used to a fast pace and has a great understanding that communication is the key to building long term relationships. Liveta has experienced both lettings and sales and has a superb reputation for great customer service. Liveta is well respected within the team and our clients and has a real zest for learning.
Her kindness and sincerity have made her popular with our clients and she works very, very hard to leave a lasting impression.
---
Harry Prebble
Sales and Letting Consultant
Harry joined Dockside as our apprentice in the Summer of 2015 and has progressed to becaome a sales and lettings consultant. Harry has gained a wealth of knowledge supporting our lettings and administration teams and learn the fundamentals surrounding the lettings industry. Harry is willing to learn and likes to show his commitment by going the extra mile.
Born and bred in Medway, Harry has a passion for property. He understands that the lettings progression side of the business is paramount in becoming a good negotiator. He loves dealing with clients, and learning new skills.
---
Alice Shannon
Property Manager
Alice joined our team as Property Manager in 2017 and has learnt the role quickly. She enjoys the fast paced and busy environment. Her favourite part of the role is assisting our clients to ensure that their experience with us is as smooth and enjoyable as possible. Alice is currently working towards her ARLA qualifaction.
Before joining Dockside, Alice studied for a Masters Degree in Dance Studies at the University of Roehampton. Being a fully research and report-based degree means Alice has a keen eye for detail and log keeping.
 Alice's dance passion stems to outside the office. She is a keen Morris Dancer with Loose Women Morris in her spare time. She can be seen dancing out regularly in the Summer months at various festivals and events.
---
Chloe Jane Hayward
Creator of first impressions.
Chloe is an enthusiastic, motivated and determined individual, who is keen to succeed even when faced with adversity. She can prioritise and complete tasks, whether they are individual or collective. Chloe is a quick learner and has learnt to work effectively alongside a range of people and perspectives, from leaders to assistants. 
---