I often get asked "How can I make my property attractive to buyers?" For the best chance to sell your home it is important to make sure your property stands out, and in the forthcoming cold, dark winter months this couldn't be more important. By incorporating a few simple tips, sellers can enhance the look and feel of their property, increasing the chance of attracting an offer.
Simon Gerrard, President of NAEA, says: "Winter can be cold, dark and wet, which often means properties are unable to promote some of their best features. By incorporating a few simple tips, sellers can enhance their property's look and feel and increase their chance of attracting an offer. 
"Quite often, it is the smallest changes to a property that can make it stand out over others. A warm, inviting atmosphere in the dreary winter months is key. Simple things such as making sure a home is warm and well lit can improve saleability during the darker months and additions such as welcoming garden lights to enhance the entrance to your home can appeal to buyers' imaginations." 
The NAEA's top tips for those looking to sell their property during winter are as follows: 
First impressions count  
Outside is where the biggest impact of the bad weather will be and this is obviously the first sight of your home a prospective buyer will have. Winter can make the front garden and paths look dull and dirty, so ensuring these are clean and clear of leaves will improve the attractiveness of the property. 
Go with the flow 
Check the gutters and drain covers are properly cleared of dead leaves and other debris as leaky gutters and down pipes cause damage and are unsightly. 
In the Garden 
A messy garden can signal the need for too much work and thus detract buyers. If possible, clear patio furniture away, if not ensure they are securely covered. Fix or secure any loose fence panels or gates. It is also advisable to cut back overhanging branches; this will help brighten the property. 
Bright and beautiful 
Ensure your home is well lit. This means making sure all of your lights work, including the security lights. If a viewing takes place during the day, open all of the curtains and blinds to ensure as much natural light as possible can enter the home. Making sure the doorways, entrance, stairs or porch are clear of clutter can help create an inviting home.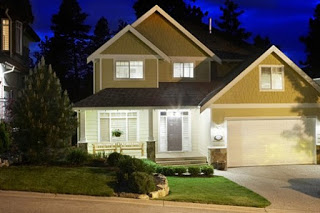 Warm and friendly 
It's important to make your house feel warm and homely. If a buyer enters a property that is cold they're unlikely to stay long. Smell is also important. You are going to get a bad reaction from buyers if there is an odd aroma or damp smell hanging around. So freshen up, let some fresh air circulate and the old cliché about the aroma of fresh bread or roasting coffee really does work!
Flying off for the winter  
If you are going away for any period over the winter the heating should be left on at a low temperature (minimum of 15°c). If you are away for a long period and don't want to keep the heating on 24/7 make sure it is on a timer. Longer spells at a lower temperature can be more economical than shorter blasts at higher temperatures. 
Dealing with below zero temperatures 
If you find a frozen pipe don't ever try to defrost it with a direct flame like a blow torch, as this can cause even more damage. Instead use a gentle heat such as a hot water bottle or hair-dryer.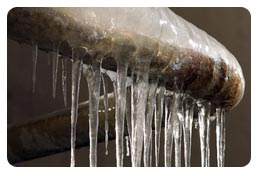 These 

simple tips will really help your property achieve the best price possible. Feel free to contact our team for any questions you may have or to arrange a current valuation.