The average house price in Kent is nearly 16% lower than the average for the South East, a study into the county's property market revealed this week.
The Kent Property Market Report will show a vast range in prices across the Garden of England, with the average house sold for £445,732 in Sevenoaks compared to £194,420 in Thanet.
The study will show the county saw a 10.4% rise in prices last year, compared to 8.1% across the South East, with the county also seeing a 17% increase in the number of properties sold, well ahead of the South East average.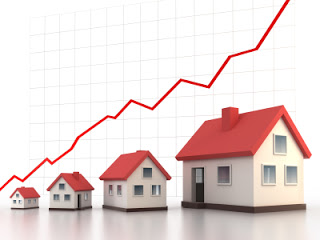 The highest number of property transactions have been recorded in Kent since 2008
The report show an increase in on-site works and applications for housing after a poor period from 2013 to 2014, with just 3,628 homes completed.
It will say there were 27,237 property transactions in Kent last year, the highest since 2008.
The report, launched today at the Mercure Maidstone Great Danes Hotel, has been compiled by Caxtons Chartered Surveyors, Kent County Council and investment-seeking group Locate in Kent.
Caxtons' chairman Ron Roser said: "Consumer confidence has fuelled the residential market with a promise of almost 27,000 new homes for the county. There is marked activity on development sites across the county.
Given that the number of property transactions has hit a 7 year high, I predict we will see further price increases across the Medway towns in 2016. The stamp duty stampede, caused by a deadline of April 1st 2016 to save an additional 3% charge on your purchase, will create significantly more demand in an already improving market place. I see no reason why a further increase of around 10% is unreasonable to expect.