I sit and write this post in the departures lounge of Barcelona airport. It's not the best airport and thats probably why my thoughts turn yet again to the Medway property market....
As I look around and watch people queuing at the gates to board their flights, it reminds me of the journey of getting ones foot on the first rung of the property ladder. There are people who travel all the time, for work and for business; social travellers who, perhaps like me, came to Barcelona to watch arguably one of the greatest football teams in the world and those who are flying for the very first time.
My property journey started way back in 1993 when I persuaded my father to lend me the £3000 deposit needed to buy a studio flat in Hackney, East London. The story of that first purchase (and how I inherited a tenant who would end up in prision and then try and sue me for unlawful eviction) is for another post but my point is quite simple. Everyone's property journey has to start somewhere.
I am currently fielding a number of emails and phone calls from people who want to know if now is the right time to invest in the Medway property market and to those people, without exception , my answer is the same.
Yes. Yes, yes and yes.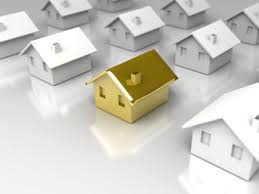 A golden opportunity?
You see, property prices are cyclical. "Will there be a crash?" people ask. "Am I buying at the top of the market? they wonder. To a greater or lesser degree it doesn't really matter. Let me explain why.
I am in my 40's. When my parents purchased their property, a house in a decent part of Essex, it cost a few thousand pounds. It was still a substantial amount of money at the time but now is the same price as a well-used small car. Can you see? If you buy property now, it will be worth substantially more in 20 years time. So, it doesn't matter if the market is strong for sellers right now. It doesn't even matter if prices were to fall. As long as you are in it for the long haul (see, another airport analogy!), prices will always come good. Look at my video post about my personal top 4 reasons why now is still a great time to buy:
4 reasons to buy property now.
A tangible asset like bricks and mortar will always come good in the long term. So, don't delay, grab your passport and start your property journey today.
Spencer Fortag
Any questions? Email me 
here