The Halifax have recently released a report showing the top 10 UK areas for property price increases for 2015.
The average price of a property in Rochester now stands at £236,137 - up from £203,856 in 2014.
Dartford average property prices increased from £226,344 in 2014 to £262,642 this year.
This means that, on average, Rochester property prices have increased by 15% and Dartford by 16%.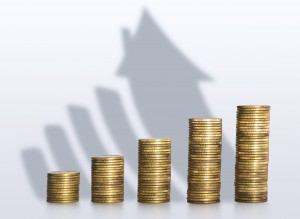 Halifax's housing economist, Martin Ellis, commented: 
'Those areas that have seen the biggest house price increases over the past year are either in outer London or within close commuting distance of the capital. Demand in these areas has risen as rapid house price rises in central London in the past few years have caused increasing numbers of people to look for property in more affordable areas".
Mr Ellis is echoing exactly what I have explained in previous posts; that people are simply being priced out of the central London property market and are looking further afield; to areas that have good transport connections to London and still offer a great lifestyle.
I will be looking at the property market in 2016 in a forthcoming post. Stay tuned!
Spencer Fortag
Email me 
here
 if you need any property advice.